STORES, BUSINESS'S AND ALL YOU'D NEED
By Grace Meger in 2014
One of the last stores to close its door to the public, was the LUCKY DOLLAR, formally the RED AND WHITE, owned by the Gregors, and the last one to run it was Roudolf's daughter, Alice... The town was filled with people looking for bargains, as they always do at an auction sale, and this one was anticipated to be a good one...
Through the years of being open you could buy anything in that store from fresh groceries, canned good, hardware, clothing, gifts paint, building supplies, harness repairs...if you needed it, it, was there. "THE PICTURES BELOW WERE TAKEN BY 'ETHERINGTONS' FROM CLANDONALD"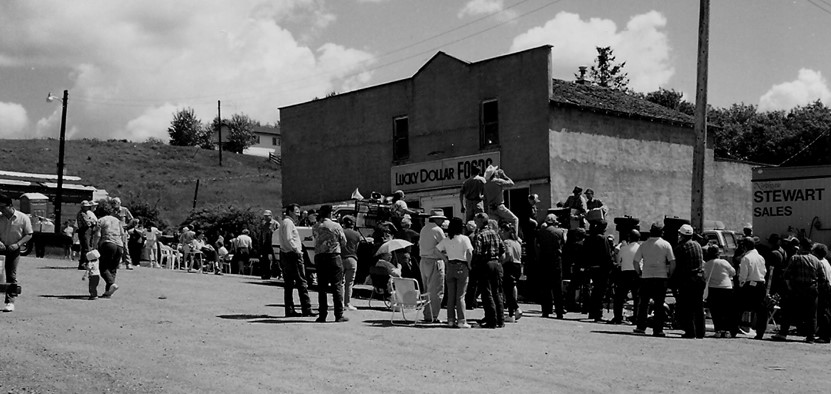 Scene at the Gregor Store Auction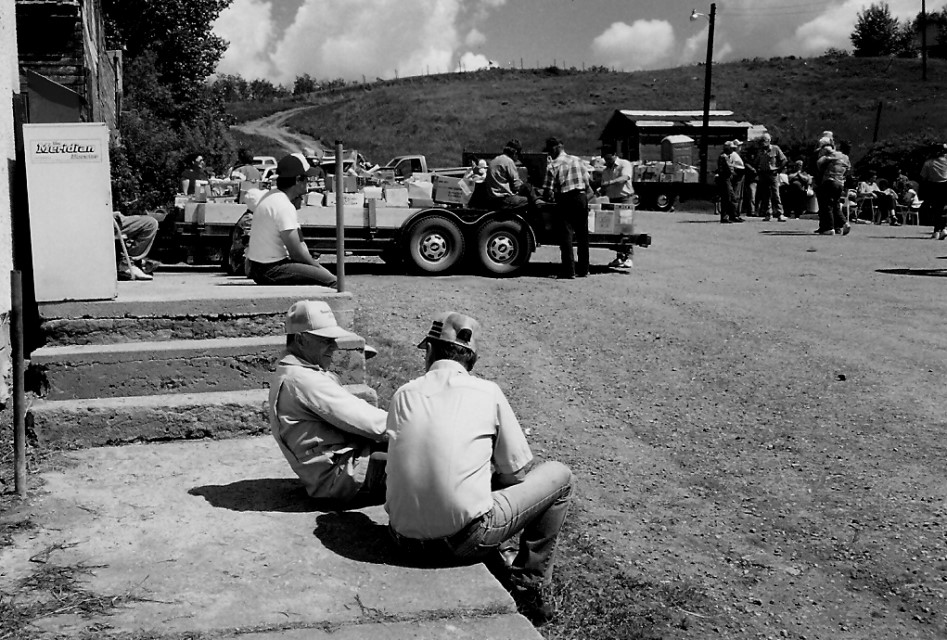 Street Scene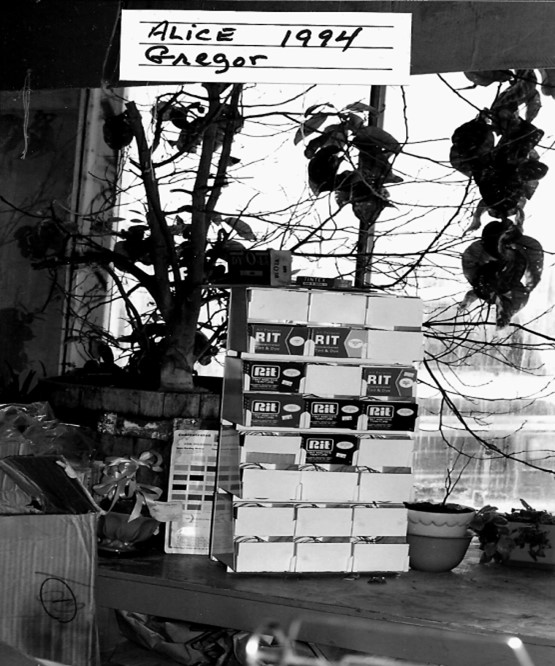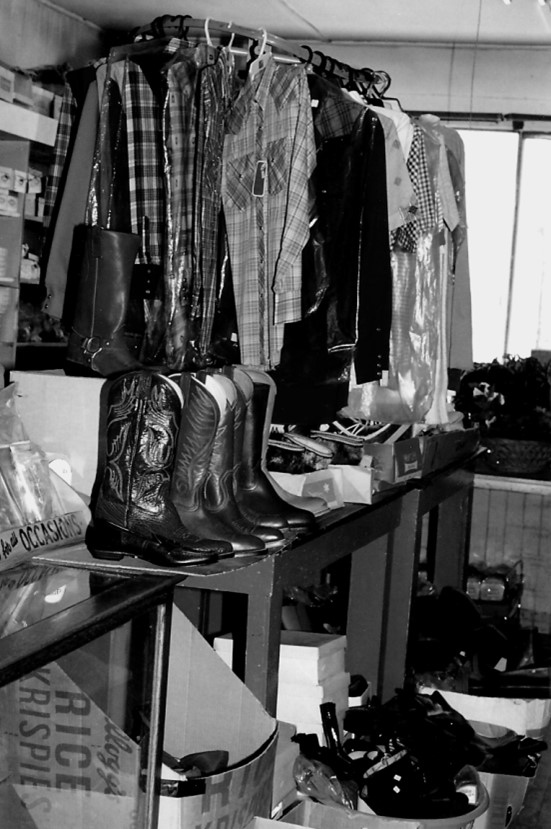 Clothes' rack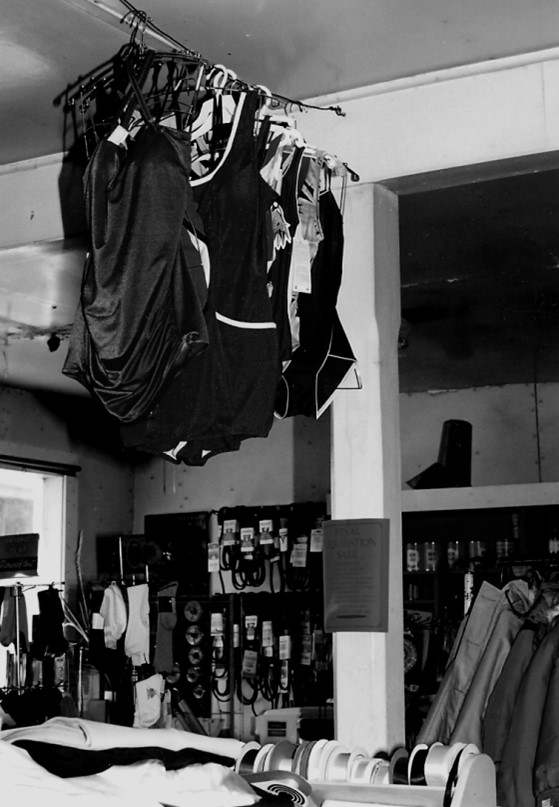 More for sale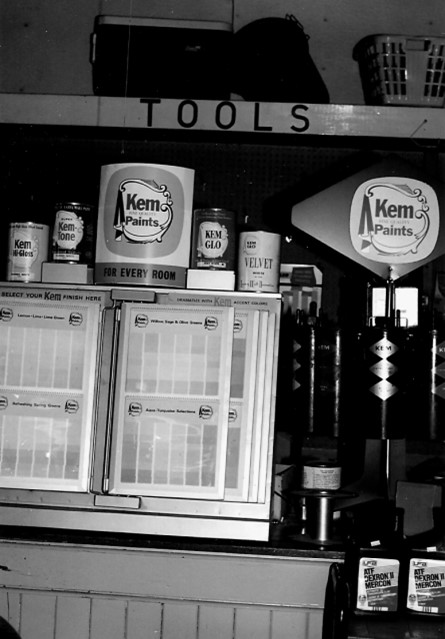 Everything in a small store including paint
Where, in this day, can you pick from this many items, out of one store... the show case, below, went to the PARADISE VALLEY museum at the time of the sale...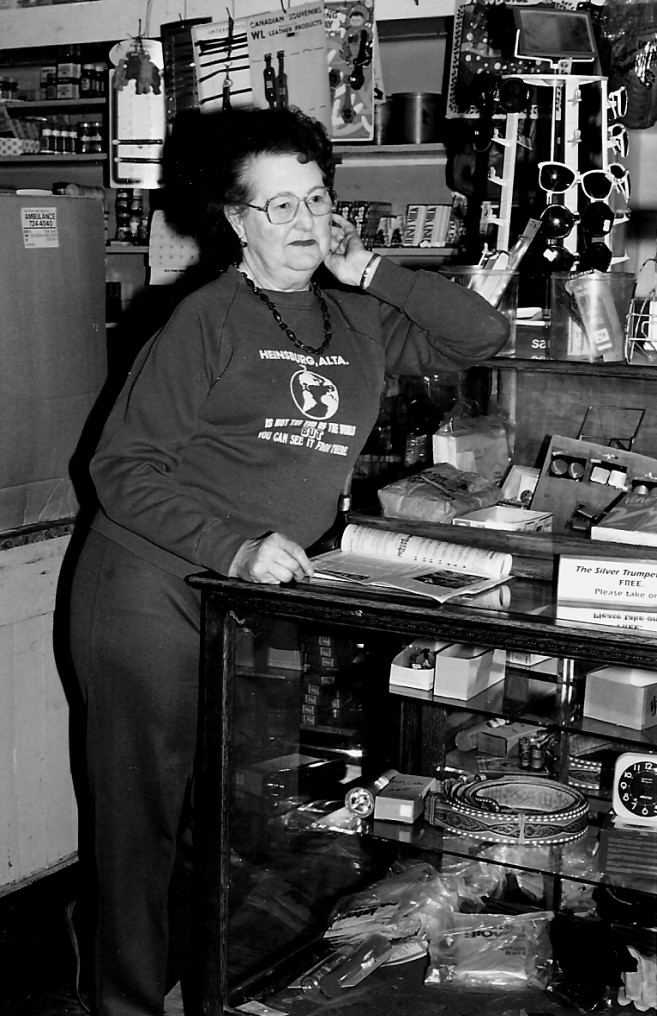 Showcase