By Grace Meger in 2014
Church's, were not a contributing factor to the area after a few years... What we do know, there was a good sized Catholic Church close to where the current Community Hall is today, but when it sat for a long time unused, somebody had the authority to sell it and it went out to the Frog Lake Native Community, where it sits,  just along the west side of the highway going north towards Cold Lake... a few of the ladies there tried to raise money to restore the church but they must have hit a road block, as nothing is happening and they are worried the steeple is threatening to crumble...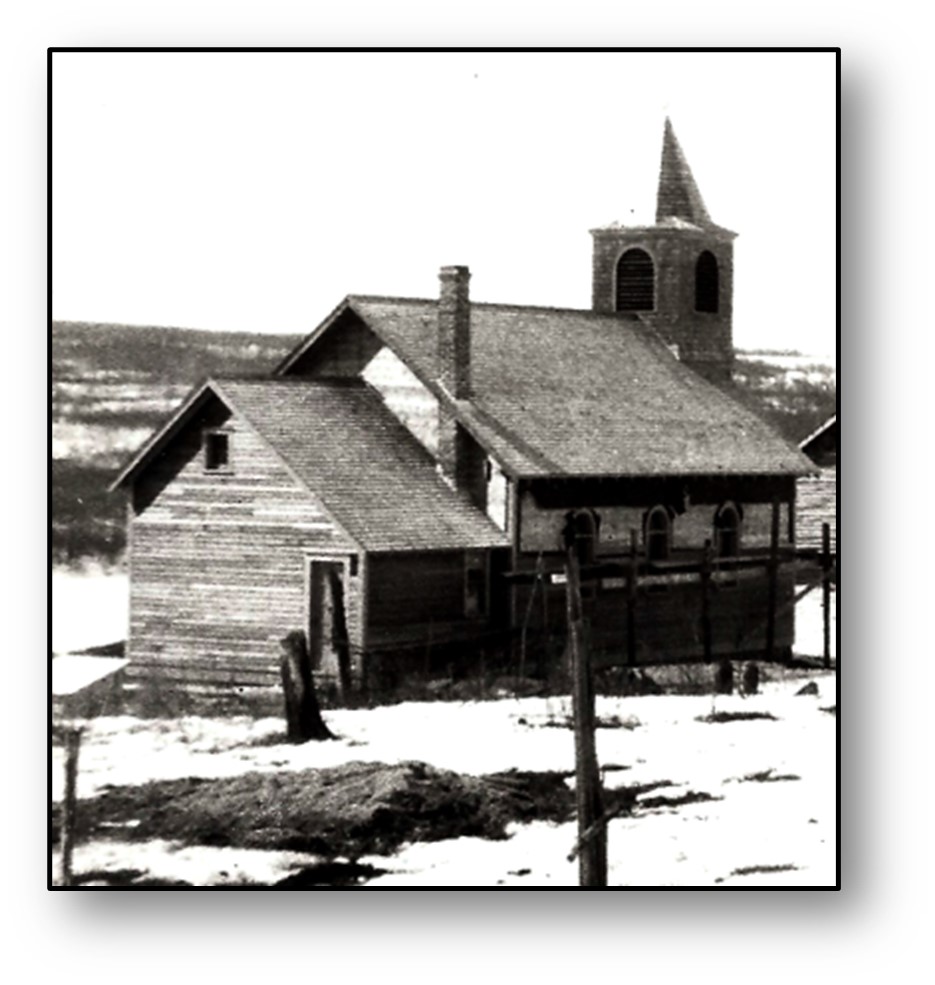 Above,  where the Church sat when it was built in 1934... A bit of its story is on page 266 in Agnes (Chartier) Kuziw story from the book LAND OF THE RED AND WHITE.
She writes, that a man by the name of William Daniels, (the nick name for this man was, Mewasin le Marteau) this meant a combination of GOOD  in cree and HAMMER, in French.. was very helpfull,  building the church and Hotel...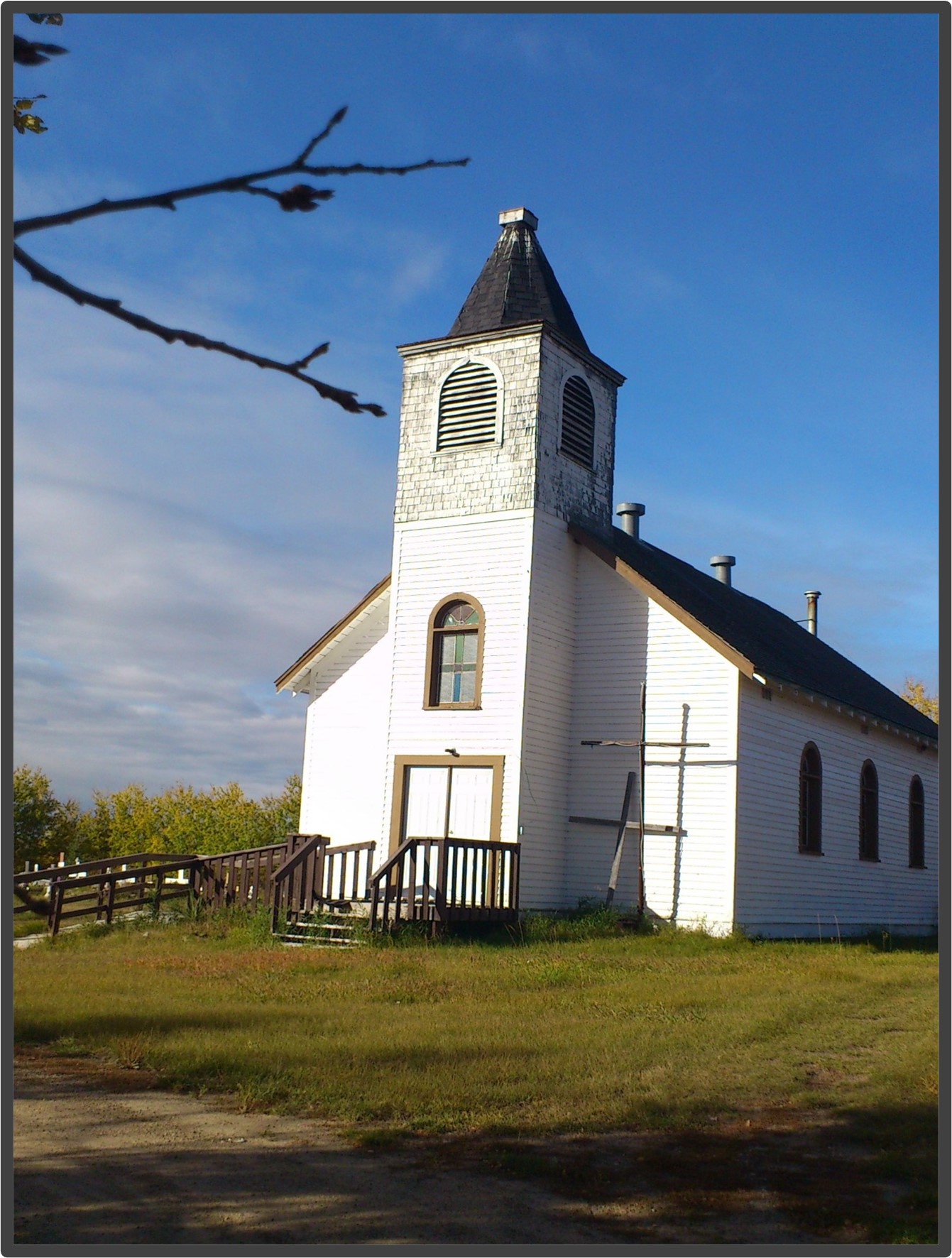 In earlier years most of the town was built close to the river, and this made some women nervous at high water times, encouraging a new site up the hill to higher ground, and it led to a new 12 room hotel and the  St Joseph's Church... Some people remember the year was 1956, when the Church was moved but nothing else. ..Weird because it must have been quite an undertaking.
THIS CATHOLIC CHURCH WAS ORIGINALLY BUILT IN THE TOWN OF HEINSBURG, THEN MOVED OUT TO THE FROG LAKE RESERVE. IT IS IN DIRE NEED OF REPAIR NOW IN 2014...