By Grace Meger in 2014
There was lots of activity on the lower level with the Railroad, the Station and the railroad workers...They had section men, night watchman, station agents, and their families, too numerous to name...but this was the place to be when the trains came in...The freight came in the afternoon three times a week including the weekend. The passenger train arrived every evening for six nights, each week...A lot of this brought interesting people to the town...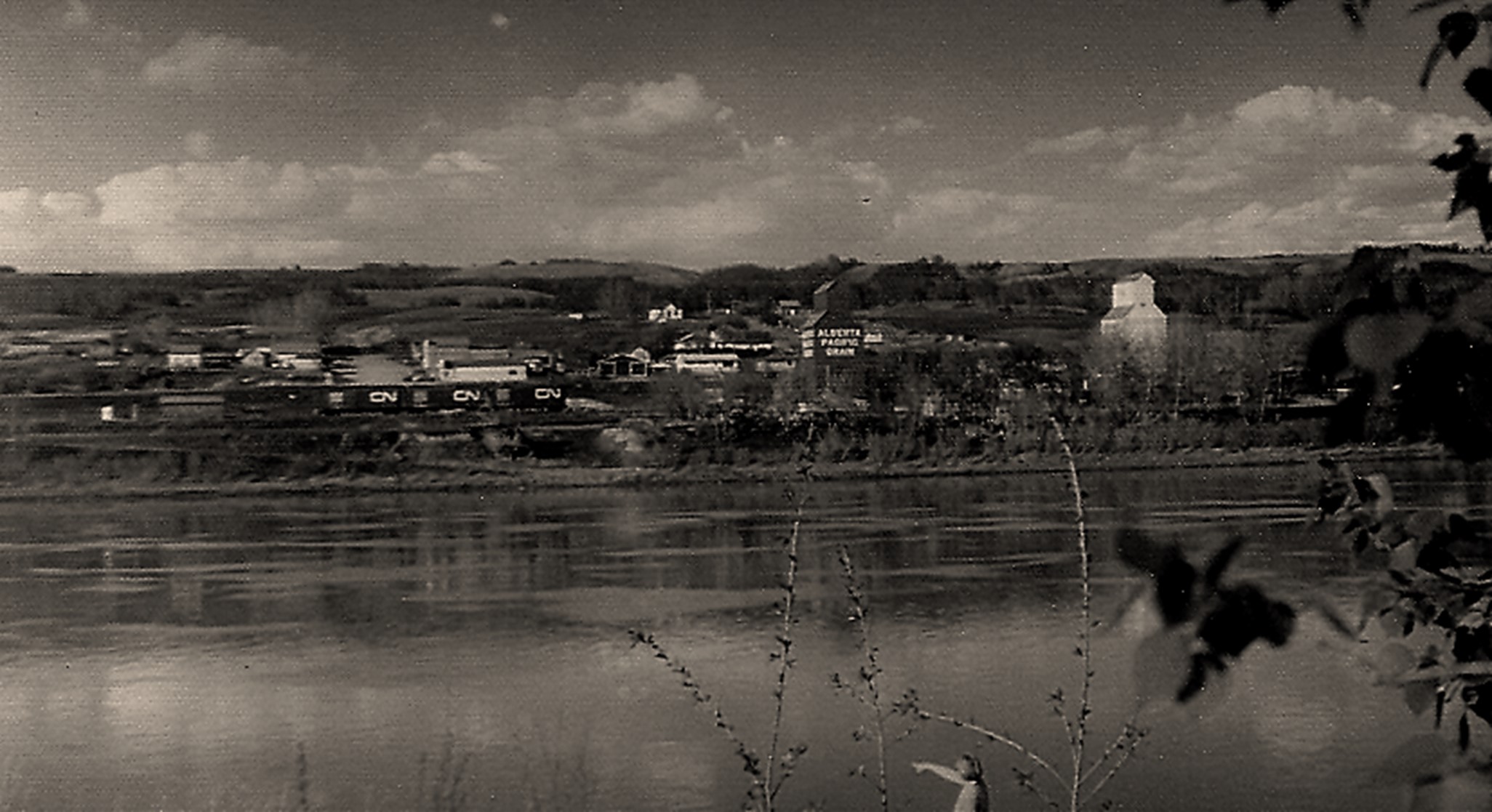 Mom took me to the Elk Point Hospital, where I got my tonsils out, after three days of trying to eat only Jello and ice cream, we came back on the train...I found out, tomato soup was very harsh on a raw throat...
RAILROADS, THE WORKERS & THEIR IMPACT
ONE BIG TREE FROM BENDLES GREW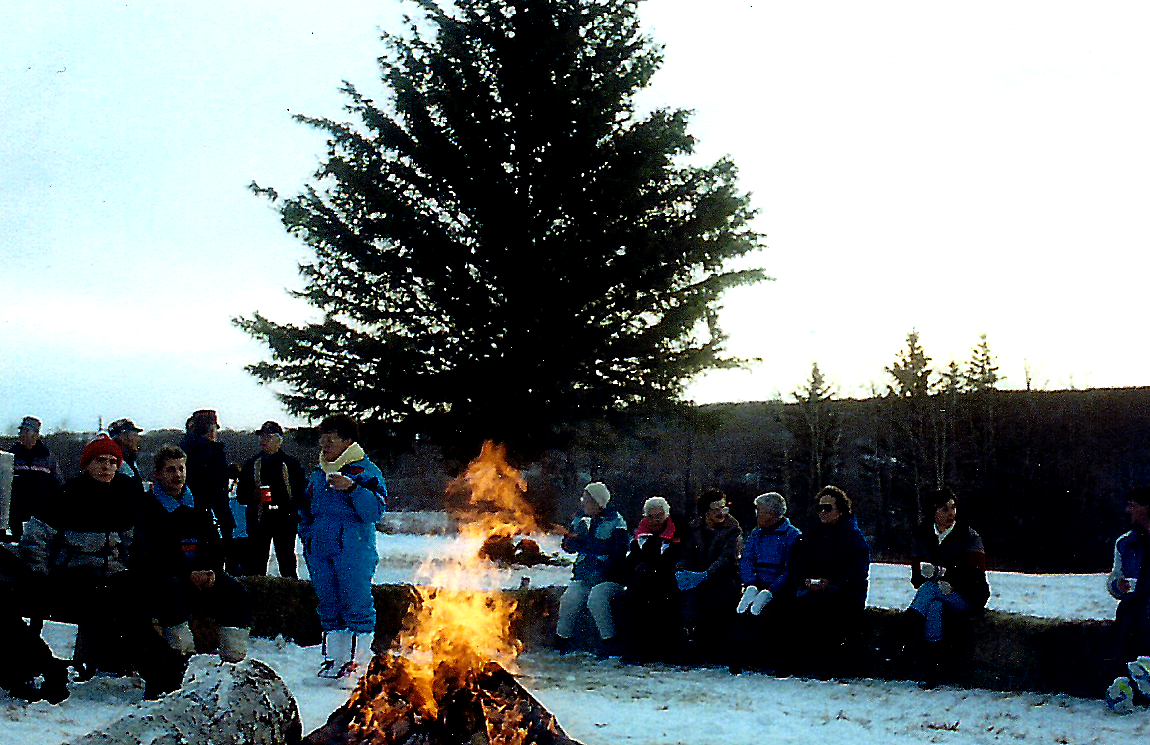 When we camp on the Water Tower Campsite everyone really appreciates the large tree that gives us our shade. But not only that, this tree has a beauty to it that shows its healthy state, as it stands the wear and tear of time and weather... and there's been many...
The Reginald Bendle family put a little spruce tree in the ground when Rag was a RAILROAD man in the 1950's through the years it was fortune enough to be protected when all the disruption took place with the RAILS being torn out and the Elevators, dynamited, down... In 2011 some very ignorante people tried to do damage to the tree by sawing it down luckily the job turned out to be too much work for them, as they only got into the bark of it, but it sure could have been BAD...