By Grace Meger in 2014
The County and the Province struggle to educate the entire area...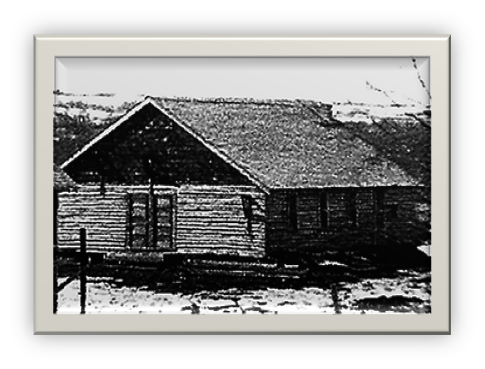 (this building, was a school and a hall)
A town the size of Heinsburg, could never round up enough kids to warrant a school  of their own with all the outlying community's trying to keep theirs afloat, so it soon became apparent that they should centralize, which they did  in the late 1940's...
 When I was about 10 years old I remember riding into Heinsburg in a covered wagon pulled by a team... they had moved our Whitney Lake classroom to town and attached it to a new building they had built on the flat alongside the river on "river drive" along with, Norway Valley school a year or so later...A blurry time for me until I got older and started seeing the boys, who were also growing up...
 When I was in grade one I was seven years old, mainly because I had to ride from home to the school, and back, by myself, plus tend to my horse when I got there, winter and summer. My teacher was Miss Martha Aarbo, who later became Mrs. Lorenson; she is now living in the Heritage Lodge in Elk Point.
Teachers, while I went to the Heinsburg school, we had a Mr.Taylor, Mr. Brocke, and a Mr. Mercer, who we called an absentee, because he was hardly ever in the class room... I don't know how we ever learned, from him maybe we picked things up from each other.
 I do know there was a thing called Department le's at that time and we must have passed them..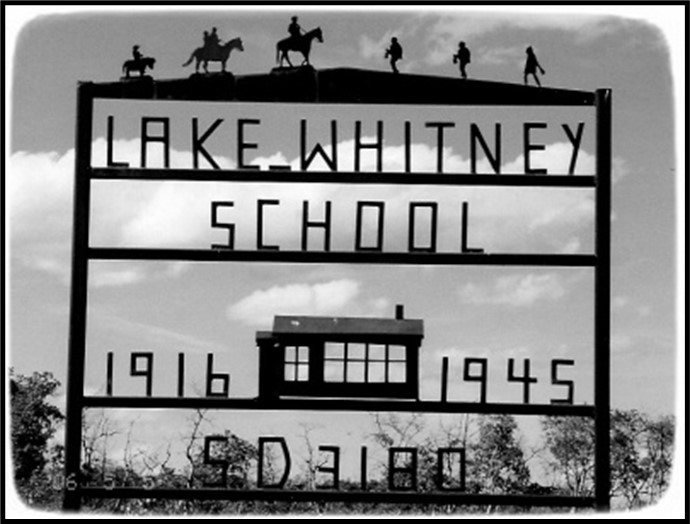 There is a lot of information in the "LAND OF THE RED AND WHITE" on the history of the schools, and as of 2013 you can read the old book online... a very modern way, to read the book in its entirety...
THE HEINSBURG COMMUNITY CLUB, has, throughout the years, hosted, and took part in reunions and homecomings, for students and long-time residents of Heinsburg... these, events turned out a total success every time...