JAMES BAZIAN
I was born in the Primula district and attended the school there. Until my marriage, I farmed with my parents. I met Katherine Surkan in Heinsburg. She was from Saskatchewan, visiting her sister, Annie Palynchuk, who was opening a store in the town. We were married on May 9, 1941 and continued farming near Heinsburg.
Our son, Elmer James, was born March 14, 1943. He attended the Ellsworth school. Our daughter, Angeline Katherine, was born February 15, 1949. We farmed until March, 1953, then sold the land and moved to Saskatchewan. Frank and Helen Sikora live on the quarter now. After operating a hotel at Dubuc, Saskatchewan for eight years, we sold it and moved to Prince Albert. There we owned and operated the Broadway Hotel until we retired in 1975. We now live in Saskatoon.
Elmer works in Saskatoon at the Chemical Plant which is a branch of the Prince Albert Pulp Mill. He is married with two children. James Thomas, nearly seven, plays hockey. Shannon Katherine is five years old. Angeline, married in 1970 to Denis Riel, works in Winnipeg as a secretary. Her husband is attending university there.

Elmer, Jim and Kay 1948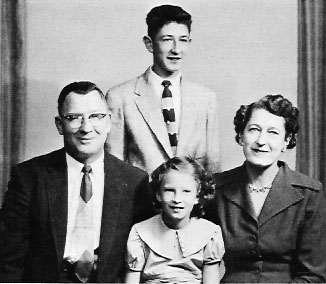 Jim, Elmer, Angeline, Kay - 1947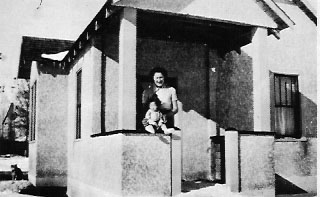 The Bazian Home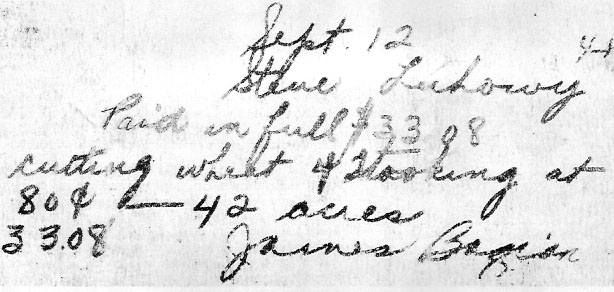 Harvest Wages in the 1940s